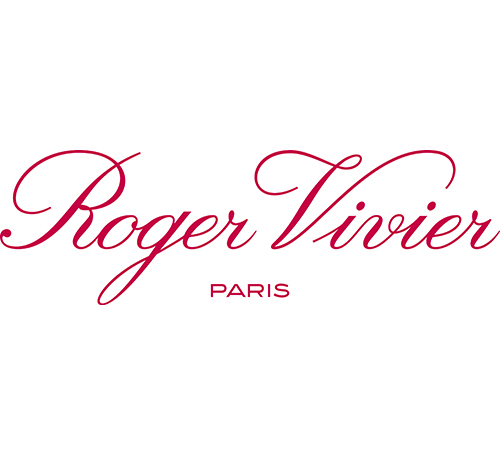 Roger Vivier has been making women's dreams come true since 1937, when Monsieur Roger Vivier opened his own boutique in Paris. For decades, his creations have adorned the feet of the most desirable and most powerful women all over the world: Marlène Dietrich, HRM Queen Elizabeth II of England and Catherine Deneuve, among many others. The Maison stands for absolute mastery of technique, creativity and rarity – a heritage that continues to this day with Creative Director, Gherardo Felloni.
​​​​​
Immerse yourself into a truly Parisian shopping experience at Roger Vivier, Shoppes at the Four Seasons.

Location:
Shop 2838, Level 2
Shoppes at Four Seasons
Opening Hours:
Sunday – Thursday 10:00am - 11:00pm
Friday – Saturday 10:00am - 12:00am

Tel:
+853 2831 2683

Website:
https://rogervivier.com
They say that some creations will stay forever, and that has always been true of Roger Vivier's shoes where creativity, avant-guardism and modernity were all combined in his creations.
What Roger Vivier has changed in the world of footwear is remarkable. First of all, he stopped considering the shoe as a useful object and made it into an elegant high fashion accessory: a decorative foot covering. A fashion object with a shape that changes with every season. His low-cut, softly draping, embroidered sandals by Rébé were more the work of a goldsmith than a shoemaker. Roger Vivier gave maximum sophistication to his shoes: the rounded heel, the square heel, the "comma" heel, the "goat" heel, The "Tibetan" heel and the most spectacular, the "shock" heel forming a fine, clear cut arch, curving towards the inside of the shoe; the guitar-shaped Turkish heel, the bulging toe: bulging or edged: the goose-beak toe; thigh high boots in stretch leather, African slippers, organza sandals, shoe made with pheasant feathers…
Only Roger Vivier, this highly cultured person, could reinvent the Venetian pagoda slipper in embroidered velvet; always ahead of the times, he was the inventor of the transparent shoes in vinyl. His creations represent the repertoire of today's luxury shoes. For forty years an osmotic relationship existed between Roger Vivier and his time. He also gave his matchless collaboration to Dior, and was the only Dior supplier to sign his own work.
For Yves Saint Laurent he created the black patent shoes with the large metal buckle worn by Catherine Deneuve in "Belle du Jour". "Shoes with buckles have always been around", he commented, "but mine were special because they had a large rectangular buckle placed on the extreme outer point of the foot." Yves Saint Laurent was so pleased with this model that he reproduced it from one season to the next. More than 120,000 pairs were sold.
With delicacy and humour, Roger Vivier remembered: "The Queen of England was the first person to be crowned wearing a creation of mine on her feet." A gold coloured shoe embroidered with rubies. Thanks to a special insole, he managed to make Elizabeth II "grow" without tiring her foot with a too highly arching curve.
When Europe went to war, Roger Vivier was in New York. Because of the restrictions, he launched himself as a milliner. "I liked the idea, not only because Balenciaga had made hats a fashion must-have, but also because in those days of crisis it was easier to buy an accessory than a dress". When he returned to Paris, this additional experience was seen to have a great influence on his work; in fact, he introduced an unusual imaginative evanescence into his shoes. And very soon the shoes were taken up by the most diverse personalities, like Mistinguett, Josephine Baker, the Duchess of Windsor, Liz Taylor, Nurejev and John Lennon.
In 1963, Vivier opened a boutique in avenue Francois 1er, which was visited by the most elegant women. And his neighbour, Marlene Dietrich, who long before had fallen in love with a black satin rhinestone-covered shoe with a spherical heel, very soon became an habitué.
When he felt that the end of the period of ferment was drawing near, when the era of contemporary fashion was beginning, in 1971, Roger Vivier slowed down his activities. One of his last works, created in 1987 for the Fashion Museum, represents a retrospective view of his work: a huge wooden sculpture containing the shapes of all the heels he ever invented. With a humility that is rare in this day and age, this very joyful man never said, " I invented this or that", but only "it was in the air".
Today the Roger Vivier trademark has been reborn. His creativity, elegance and allure represent the brilliance of an ability that will shine unchanging through epochs and centuries.
Roger Vivier has produced an incredible number of innovative models each with their own distinctive shape or material. Although there are very few highly recurring patterns throughout Roger Vivier's creative work, many of his shoes still look very up-to-date, especially those with a buckle, a feature he was particularly fond of.
The success of "Belle de Jour" is back like a freshly re-disclosed artist's secret which has inspired a new series of buckled shoes to be available for the Fall / Winter 2005 – 06 Collection.
A whole range of shoes with such features as a rounded tip, high heels, multiple colours are available, but they all boast their distinctive buckle, sometimes with more than a hint to their original models' line, but always with a definite contemporary sense.
Boots and bags, all featuring the brand's well known rectangle are presented next to some silver and gold jewels, and will soon be further complemented by a few small leather accessories.
Glasses are the only item that remains unaffected by the present trend as they exist in a single frame shape, but in four colours: golden, silver, black or white.
A sharp selection in a house, which has always been offering a vast choice.