Sands China Launches Campaign for Building a Respectful and Equitable Workplace


(Macao, Aug. 5, 2018) – Sands China Ltd. has launched a large-scale training campaign dedicated to helping team members recognise and prevent discrimination and harassment in the workplace, with the ultimate aim of building a respectful and equitable workplace for all team members.

With team members representing more than 55 nationalities, Sands China is committed to creating a diverse and inclusive work environment that is free from discrimination and harassment, where individual differences are respected and valued, and where team members of all genders and nationalities are given equal opportunities for career development.

Sands China has been making efforts to promote a culture of respect and equity, including its latest campaign to promote awareness of a formal policy for the prevention of sexual harassment and discrimination. Established in July, the policy states that the company does not tolerate any type of harassment or discrimination, and in cases where accusations of harassment or discrimination are made by or against team members, appropriate action will be taken.

Sands China is launching a company-wide training this month, targeting to train all of the company's 28,000 team members by the end of the year. The large-scale effort requires 250 departmental trainers to be dedicated to delivering training sessions.

A town hall event was held in July for the company's management team, who are responsible for supporting the mass training plan and ensuring that all team members understand the policy and are aware of their role in building a respectful and equitable workplace.

At the town hall event, Sands China Ltd. President Dr. Wilfred Wong said: "Times have changed. Practices which used to be acceptable are no longer acceptable, and we should be aware of that. The world has set very high standards in the workplace. We, as an international corporation, have to adopt the highest possible moral and ethical standards within the company. That's why we have this global policy, which is so important. We will have zero tolerance for violation of this policy, and we want to make sure that all staff are aware of their rights and are encouraged to take the necessary action when they see injustice."

Sands China views its team members as its greatest asset, and its latest training campaign to build a respectful and equitable workplace is part of the company's ongoing effort to foster a positive and supportive work environment for its team members.
Photo caption: Sands China management team members gather at The Venetian Macao for a town hall event in July for the company's campaign for building a respectful and equitable workplace.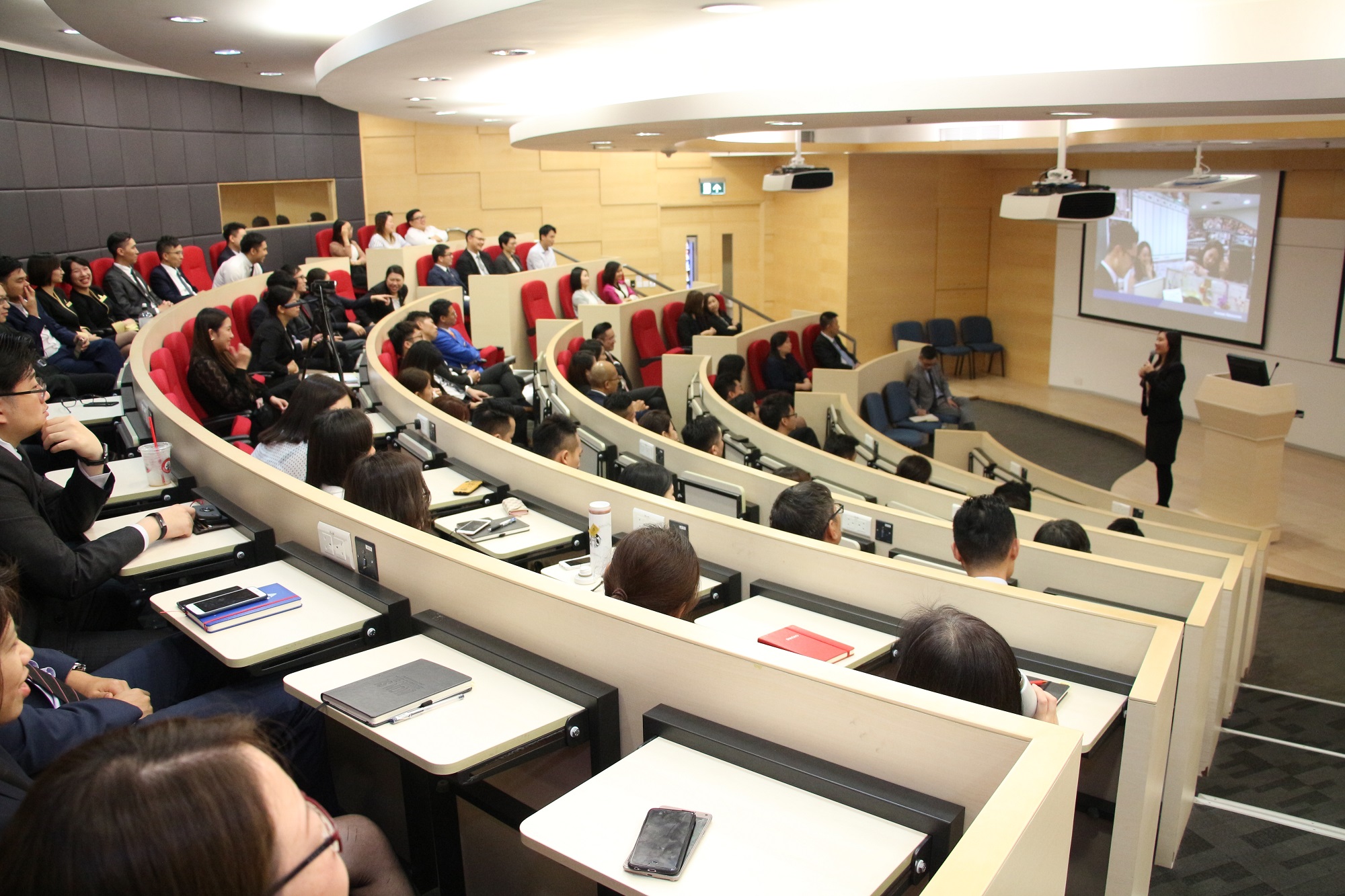 Photo caption: Sands China team members attend a training session Aug. 1 at the Adelson Advanced Education Centre at The Venetian Macao for the company's campaign for building a respectful and equitable workplace.
###
About Sands China Ltd.
Sands China Ltd. (HKEx: 1928, Sands China or the Company) is a Cayman Islands registered company and is listed on The Stock Exchange of Hong Kong Limited. Sands China is the largest operator of integrated resorts in Macao. The Company's Cotai Strip portfolio is comprised of
The Venetian® Macao
,
The Plaza® Macao
,
Sands® Cotai Central
and
The Parisian Macao
. The Company also owns and operates
Sands® Macao
on the Macao peninsula. The Company's integrated resorts contain a diversified mix of leisure and business attractions and transportation operations, including large meeting and convention facilities; a wide range of restaurants; shopping malls; world-class entertainment at the
Cotai Arena
, The
Venetian Theatre
, The
Parisian Theatre
and the Sands Cotai Theatre; and a high-speed
Cotai Water Jet
ferry service between Hong Kong and Macao. The Company's Cotai Strip portfolio has the goal of contributing to Macao's transformation into a world centre of tourism and leisure. Sands China is a subsidiary of global resort developer
Las Vegas Sands Corp
. (NYSE: LVS).
For more information, please visit
www.sandschina.com
.